Submit/Update Profile

Search the Network:
AN News
Obituary: Robert J. Verlander - Football and Basketball 1959-63 - Octovber 5, 2021
June 28, 1935 - Oct. 5, 2021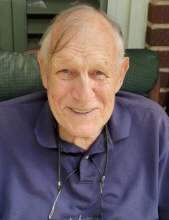 Robert Joseph Verlander passed away at his home in Atlanta, GA, on October 5, 2021, surrounded by loved ones. He was born in New Orleans, LA, on June 28, 1935 to Marion and Hilda Verlander, and graduated from the University of Southwestern Louisiana in 1963 with a degree in electrical engineering. Robert served four years in the U.S. Air Force and had a commercial pilot's license. He spent many years flying for leisure, was a life-long amateur radio operator, and built many model aircraft. In addition to his keen interest in aviation, Robert was an accomplished athlete, playing basketball not only for college and the Air Force but in multiple Senior Olympics events. He also played college football, and was an avid golfer and tennis player, enjoying many years as a member at Druid Hills Golf Club. He and his wife, Martie, attended the Cathedral of Christ the King parish in Atlanta. One of his favorite past-times more recently was family gatherings for special occasions, or just casual visits, at his home.

Robert was a devoted husband, father, and grandfather. He is survived by his siblings Hugh, Kenneth, John, and Jean, his beloved wife Martha Marie Hubisz Verlander of 61 years' marriage, his children Patricia Verlander, Deborah Downs (and husband, Scott), Steven Verlander (and wife, Susan), David Verlander (and wife, Mary Beth), Philip Verlander (and wife, Nicole), Katherine Stewart (and husband, Stephen), James Verlander (and wife, Katherine), and Michael Verlander (and wife, Linda), and leaves behind a loving progeny of 37 grandchildren and 7 great-grandchildren. He was preceded in death by his parents and a brother, Bill. A man of great stature and greater conviction, his warm-hearted, humorous, loyal, firm character and honest opinion will be greatly missed. As he often quipped to his friends and loved ones, his family would like to say, "Ya done good, Dad."
Athletic Network Footnotes by Dr. Ed Dugas.


Our condolences to Martie and Bob's family. Apartment mates at the French House 1962-63 (he and Martie Upstairs, Marilyn and I Downstairs). He was a friend of many talents and interests.
Thanks to wife Martie and football teammate Tom Kelly for providing information for this posting.
Click here for Bob's Athletic Network profile.


Click here for the 1961 Football photo gallery.
Click here for the 1962-63 Basketball photo gallery.
Click here for the scrapbook of the 2001 Shipley Era Reunion.
---
Send this Page to a Friend!
Print Page