AN News


Obituary: Dave J. Cavalier, Jr. - Football 1959-62 - August 9, 2021

Dave J. Cavalier, Jr.

September 11, 1939 - August 9, 2021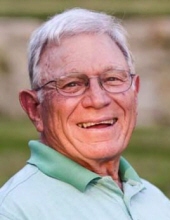 Obituary for Dave J. Cavalier, Jr. in New Iberia , Louisiana
New Iberia - A Mass of Christian Burial will be held at 2:30 pm on Friday, August 13, 2021, at Nativity of Our Lady Catholic Church in New Iberia for Dave J. Cavalier Jr., 81, who was called to that great huddle in the sky on Monday morning, August 9, 2021, at Heart Hospital of Lafayette. The family requests that visiting hours be observed at the funeral home in New Iberia from 10:30 am until 1:45 pm on Friday. A rosary will be prayed at 11:30 am on Friday. Rev. Ed Degeyter will officiate at the Mass of Christian Burial. Readers will be Mark Cavalier and Dave Cavalier. Gift bearers will be Mackenzie McAnally and Maeghan Albarado. Interment will follow at Nativity of Our Lady Cemetery in New Iberia. Dave led a true life of service that revolved around education and athletics. A football and track legend in his own right, Dave would complete his degree at UL Lafayette, then Southwestern Louisiana Institute, and go on to mold countless lives of young men in the Scott area as the Head Football and Track Coach at Scott High School and Acadiana High School. He was known as a fierce but fair coach who put molding young men ahead of wins and losses. He would leave the coaching ranks for high school administration, eventually becoming the principal of Acadiana High School, a position he held for 10 years. Always looking to make a large impact and for new opportunities to lead, he left AHS to become the Superintendent of Schools of Iberia Parish in 1986. His tenure as Superintendent culminated in him being named LA Superintendent of the Year. After leaving that position, he worked for the State Department of Education before becoming the first lay principal of Catholic High School of New Iberia. He served in that position for six years. Shortly after retiring from Catholic High, he was asked by the Bishop of the Diocese of Lafayette to become the first lay principal of St. Edward's Elementary School, a job he held for two separate terms. Upon retiring, he still stayed active as a supporter of Catholic schools. He was a devout Catholic, a long-time parishioner, and a CCD teacher at Nativity of Our Lady Catholic Church. He was an experienced and avid sailor and loved golf more than any other activity, except maybe cooking for his family. Dave always had a good story to tell and always making others laugh with his jokes. He was a model of patience and forbearance, having endured many years of spinal issues and surviving five spinal surgeries. Through it all, he always stayed positive, and refused to give in to what he called "stinkin' thinkin'." He was simply a "solid guy;" someone you could always count on to be in your corner. He loved unconditionally and would always hold you accountable, but would hug you and tell you you'd do better next time if you fell short. He taught his sons how to be loving and responsible husbands and fathers, and his daughter to be a strong woman and caring mother. This larger than life man leaves behind his wife of 62 years, Ellen Stansbury Cavalier ; daughter, Angel McAnally; sons, Dave Cavalier III (Lynn), Corey Cavalier (Lynda), Mark Cavalier (Catherine) and Michael Cavalier (Angie); 14 grandchildren, Elaine Pritzker (Josh), Grant Cavalier, Anna Cavalier, Leah Champagne (Josh), Courtney Cavalier, Kristin McCullough (Matthew), Maeghan Albarado (Jordan), Christopher Cavalier, Claire Cavalier, Noelle Cavalier, Annie Cavalier, Mackenzie Badger (Lahr), Lindsay McAnally, and Brett McAnally; eight great grandchildren, Kaleb Cavalier, Finley Albarado, Dawson Albarado, Kayleigh McCullough, Jhett McCullough, Skye Hanisee, Henry Pritzker, Laura Pritzker; sister, Rose Laserre, Kathleen Lacoste and Linda Bushnell (Joe); brother, Joseph Cavalier; godchildren, Angie Pierce (Joe) and his nephew Bill Morgan (Stacy). He was preceded in death by his father, Dave Cavalier, Sr.; mother, Mabel Hansen; sisters, Velma Menard and Gloria Michelli. Pallbearers will be Dave Cavalier III, Corey Cavalier, Mark Cavalier, Michael Cavalier, Christopher Cavalier and Grant Cavalier. Honorary pallbearers will be Brett McAnally and Kaleb Cavalier. Pellerin Funeral Home of New Iberia, 502 Jefferson Terrace Blvd., New Iberia, LA 70560, (337-365-3331) is in charge of arrangements.

* * * * * *

Athletic Network footnote by Dr. Ed Dugas, SLI/USL HPE classmate and friend.

Click here for the Pellerin Funeral Home website and video of Dave.

Click here for the photo gallery of the 1962 USL Football Team.

---
Send this Page to a Friend!
Print Page