AN News


Obituary: James "Jimmy" Yongue - Gymnastics/Trampoline 1967-70 - June 11, 2021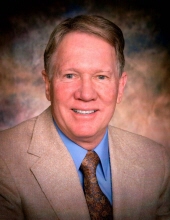 December 26, 1947 - June 11, 1021

Breaux Bridge - A Mass of Christian Burial will be celebrated at 11:00 am on Wednesday, June 16, 2021, at St. Bernard Catholic Church in Breaux Bridge for James "Jimmy" Yongue, Sr., 73, who passed away on Friday, June 11, 2021, at his residence surrounded by his family.

The family requests that visiting hours be observed at the funeral home from 4:00 pm until 8:00 pm on Tuesday and continue on Wednesday at 9:00 am until 10:30 am.

A rosary will be prayed at 6:00 pm on Tuesday.

Rev. Garrett McIntyre will officiate at the Funeral Mass. Readers will be Doug Cochrane and Marelle Yongue Schoelerman. Gift Bearers will be Susan Yongue Hackett and Gail Yongue.

Interment will follow at St. Bernard Cemetery No. 1 in Breaux Bridge.

Jimmy was a member of the Knights of Columbus, AAU Gymnastics, World Acrobatic Society, and USAG. He was a competitive swimmer and trampolinist. He won the bronze medal in synchronized trampoline at the 1968 World Championships and was the North American champion in 1964-65. He was the AAU national champion in 1965 and silver medalist in 1964 and 1967-69. Despite two interruptions in his career due to injuries, he competed in at least 13 international competitions, including a sixth-place finish at the 1965 World Championships. Yongue also competed in the 1967 and 1968 World Championships, where he placed eighth and 10th, respectively. At the AAU Nationals, he also finished third in trampoline in 1966 and in synchronized trampoline in 1969. Yongue attended the University of Southwest Louisiana from 1966-70. After retiring from competition, he went on to coach for many years, including the U.S team at the 1972 World Championships and for three other international events. He also coached several national AAU champions including Stuart Ransom, Chris Eilerson, Charlie Watkins, Jim Cartledge, Ann Thompson, and Mason Koffman. Jimmy also donated his time coaching at Acadiana Gymnastics.

He is survived by his wife, Marguerite Yongue of Breaux Bridge; son; James Shelby Yongue Jr. (Gail) of Daphne, AL; stepson, Craig Adamoli (Kristy) of Manchester; his granddaughter, Olivia Adamoli; two brothers, Paul Yongue (Penny) and Richard Yongue, both of Breaux Bridge; and three sisters, Fran Kellner of Lafayette, Marelle Schoelerman (Gary) of Breaux Bridge, and Susan Hackett (Michael) of TX.

He was preceded in death by his parents, Dr. Ernest Maddox and Virginia Olivier Yongue; sister, Ann Yongue; and three brothers, Danny Yongue, John Yongue, and Thomas Yongue.

Pallbearers will be James Yongue Jr., Richard Yongue, Paul Yongue, Ray Robin, Ron Smith, and Gary Smith.

Honorary pallbearers will be Bruno Claus, Johnny Melancon, Cal Girouard, Larry Gaudin, Randolph Latiolais, Jerry George, James and Paul Kainer, and Eric and Shane Yongue.

Pellerin Funeral Home of Breaux Bridge, 211 Berard St., Breaux Bridge, LA 70517, (337-332-2111) is in charge of arrangements.

Click here for the Pellerin Funeral Home.

Athletic Network Footnote by Ed Dugas.

Click here for Jimmy's Athletic Network profile, including remarks from Leigh Hennessy. .
Click here for the 1970 Gymnastics/Trampoline Photo Gallery. Jimmy was a member of the team 1963-70.

---
Send this Page to a Friend!
Print Page